Art journaling hop-My creative journey
Hello, hello:)
So happy to see you here! Today it's a special day and a special post. I am taking part in art journaling YouTube Hop amongst  many amazing artists and my friends, and the idea behind this particular hop is to show  you all what motivates us to create, what keeps us going, what gives us joy. Well, if you know me a little, you probably know that my journey with mixed media and art in general came out of sorrow and personal loss. But today I am happy to say that I truly enjoy what I do and that creating brings me a lot of happiness. And now I know one thing for sure- I need to create with all my heart to make it work and to be happy with the end result:)
But enough about me, let's talk about the hop a little:) So the hop will run for 1 week, starting on 18th of July. All of us have created for you video tutorials. All of them are about art journaling and about what art journaling means to us. So you can be sure there will be a lot of techniques, tips and inspiration. And that's not all,  as there will be also a lot of prizes from our amazing sponsors, once again happy to join in the fun:) l provide for you a full list of sponsors at the end of this post.  To take part in the draw all you have to do is to watch all of our videos and leave a comment under every single one.  And you have one week to do so:) We will draw the winners from different channels to keep things fair, and we will announce them on our social medias. At the end of each video you will have a link to the next one and so on, until the loop is closed and you come back to the video you've already watched. There will be also links provided for you in the description box under the videos and in each artist's posts. The order with which you watch the videos does not matter at all:)
So here are some close-ups of my page and please have a look below for the  links to our channels and for our sponsors:)
OUR SPONSORS: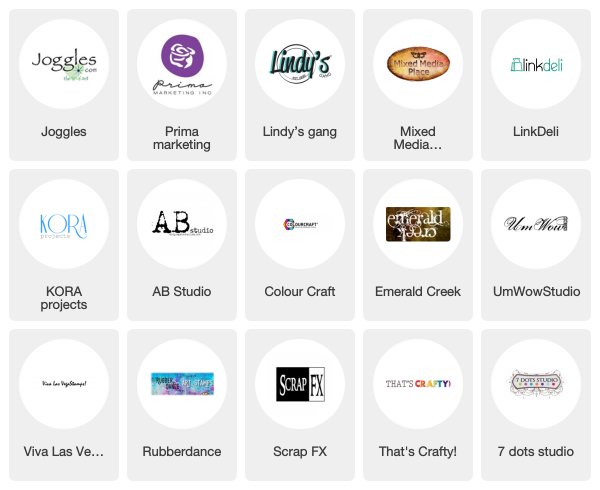 LINK TO MY VIDEO: 
LINKS TO OUR VIDEOS:
Melina Dahl:
Maka Art Slavkovska:
Nuneka Box:
Sanda Reynolds:
Keren Tamir:
Asia Marquet (me:):
Aga Baraniak:
Heike`s AugenBlick:
Susanne Rose:
Josefine Fouarge:
Tusia Lech:
List of products used:
Heavy white gesso- Pebeo
Mat gel-Pebeo
Lozzy's Digi Papers (http://moremixedmediachallenge.blogspot.com)
Postal tissue paper by Tim Holtz
Archival Ink- Black
Rubber Dance stamp- Collage Elements
Viva Las Vegas Stamps
Glimmer of Light stamp- Visible Image
Artemio stamp- Air Mail
AB Studio stencil #60
Fine Grain Texture Paste- Rico Design
PaperArtsy stamp- Eclecctica EKD04
WOW! embossing pad
Lindy's Gang EP- Obviously Black 
Lindy's Gang Flat Fabio spray- Rizzo's Rowdy Red
Glossy Accents by Ranger
Crackle Accents by Rangers
AB Studio stencil #12
Lindy's Gang Magical- Caribbean Blue
Lindy's Gang EP- Purely White
Uni Posca white pen
Black acrylic paint by Pebeo
Joy! stamp- Wild Africain
Uni Ball Signo- black pen
Carabelle Studio stamp- Guirlands aged des Ronds
Tacky Glue
Dina Weakly stamp- Faces
So that's it from me:) Thank you for playing with us and hopping along! Good luck!
Hugs,
Asia