Dylusions background- Art Journal page
Hello, hello:)
Finally it's time for Dylusions! I actually have put them aside for a moment, testing some other products and sprays, but yesterday decided to do art journal page with just Dylusions sprays. I used several of them even though Dyan Reaveley always says to use 3 complementing colors:) I went crazy just simply for not being able to decide which combo I like the best:) I used fallowing Dylusions:
Hej,
Wreszcie czas na Dylusions! Były trochę odstawione na bok w czasie, kiedy testowałam inne produkty, ale wczoraj zreszcie zrobiłam z nich użytek i stworzyłam stronę do mojego Art Journalu. Użyłam kilku z nich mimo, że Dyan Reavely zawsze powtarza, by używać 3 pasujących do siebie kolorów:) Ale skoro nie moglam się zdecydować… :)A oto lista sprejów i farb Dylusions jakie użyłam:
Sprays:
Crushed Grape
Vibrant Turquoise
Cappucino Teal
Funky Fuchsia
London Blue
Paints:
Cherry Pie
Bubblegum Pink
Stencil I used it's also from Dyan Reaveley. Fussy-cutted snail-type flowers are my own stamps which I did over a month ago and used them for the very first time on this page. I love the crazy sort of feeling they give:)They were painted with the above Dylusions and a waterbrush. White borders are done with the same stencil and all doodling in white comes from Posca pen, which is super-cool:) There is also some stamping at the top done in a way that it resemble falling rain (I used script stamp by Rico Design). And lines made with 13@rts white paint and old credit card. All, like a good muffin, sprinkled with  a touch of glitter (not edible in this case;).
Użyłam również szablonu Dyan Reavely. Wycięte i pomalowane tymi samymi kolorami co tło, ślimako- podobne kwiaty to moje własne stempelki🙂 Zrobiłam je ponad miesiąc temu i użyłam w tym projekcie po raz pierwszy. Brzegi są zrobione za pomocą tego samego szablonu i białego markera Posca- swietna rzecz taki marker, pisze nq kazdym tle! Zrobiłam nim wszystkie pozostałe bazgroły oprócz linii u góry, do których użyłam białej farby  13rts i starej karty kredytowej. Stempelek z tekstem mający przypominać spadający deszcz jest od Rico Design. Strona została również (jak każda dobrze upieczona babeczka:) posypana brokatem (tutaj niestetym niejadalnym).
Biorę udział w wyzwaniu  Simon Says Stamp challenge- Make your own background
With this page I enter Simon Says Stamp challenge- Make your own background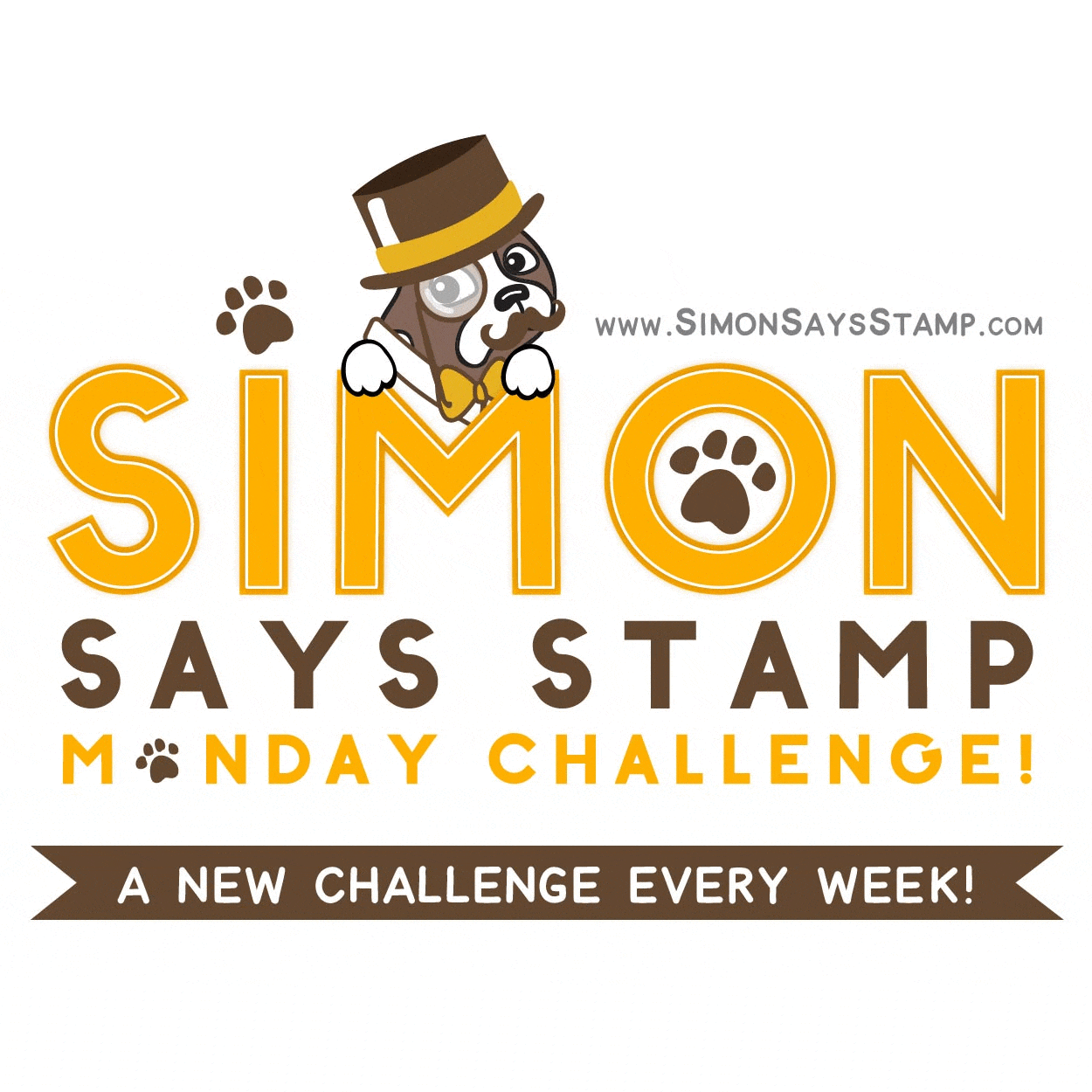 And another close-up:
Save